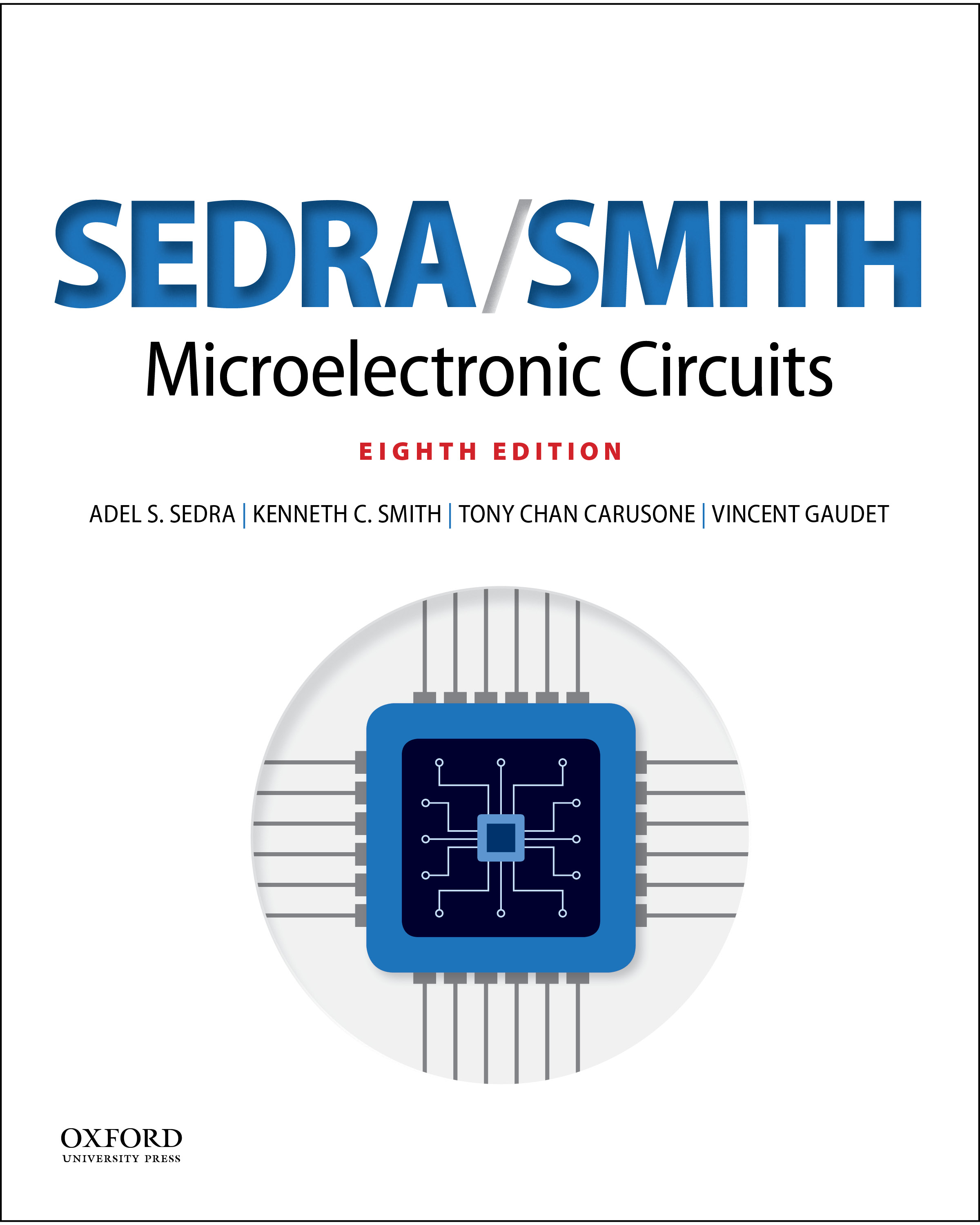 Description
This section features updated materials to help you study Microelectronic Circuits.
Learn more about the enhanced e-book for Microelectronic Circuits, Eighth Edition.
Summary Tables
The tables in the book summarize vital results, concepts, and formulas. They are all collected here in a convenient reference for studying and as a problem-solving aid.
SPICE Simulation Support
Appendix B begins with an introduction to SPICE simulation, followed by a series of simulation examples described in great detail. In this section, you will also find guides to help you setup SPICE simulations and the netlists and results for all examples in Appendix B. This should allow you to get started doing simulations of your own.
Data Sheets
Circuit components and devices—such as diodes, amplifiers, and BJTs—all have different specifications when manufactured by different companies. These specifications are listed on data sheets. At left you can find saved versions of top industrial data sheets so you can design your own circuits in class.
The data sheets provided on this website include:
1. Commercial devices referred to in Microelectronic Circuits, 8th edition, and some previous editions.
2. Each of the components referred to in the laboratory manual, Laboratory Explorations to Accompany Microelectronic Circuits.
3. A further representative selection of components of the types introduced in Microelectronic Circuits, 8th edition.
These saved data sheets provide consistent specifications to instructors designing labs or assignments for students. To obtain the most current data sheet for a device, follow the links to each manufacturer's own website, provided on the index to the data sheets.
Indexes to the Data Sheets, both for the entire selection of data sheets, and for each sort of component, are available through the links below.
A general introduction to the data sheets and their applications, by Kenneth C. (KC) Smith, is also available.
The following resources will be available soon:
Solved Problems in HTML format (note: PDF format is currently available)
Need access to 'locked' resources?
Please login to view purchased products or purchase this product for ($59.95 USD).