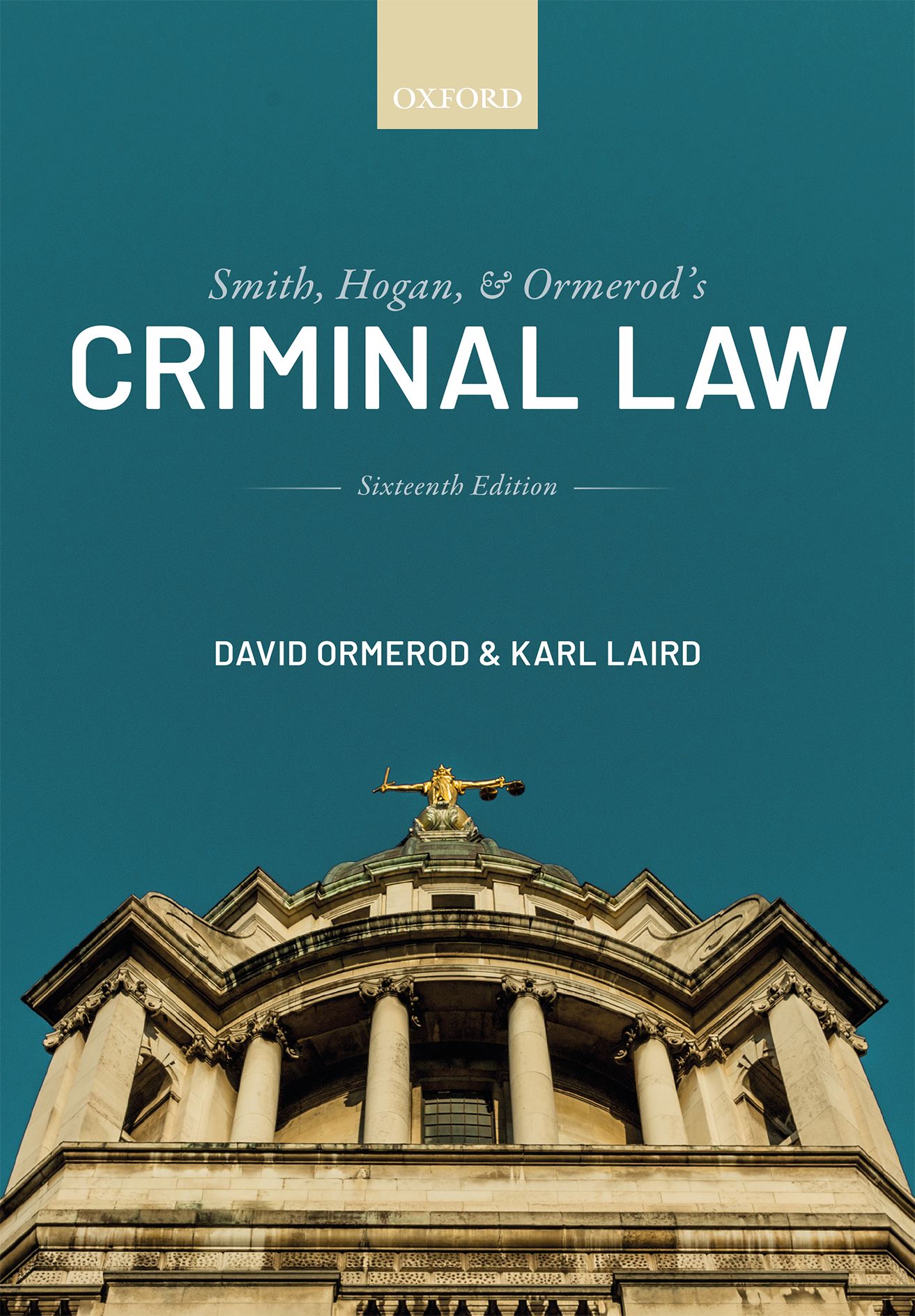 Description
Resources to accompany Ormerod & Laird: Smith, Hogan, and Ormerod's Criminal Law 16th edition:
Additional chapters - Additional chapters covering the offences of blackmail and related offences, computer misuse offences, forgery, obscene communication and publication offences, offences against public order, and road traffic offences.
Abbreviations used in the texts - A useful reference to the principal textbooks and legal journals cited throughout the Smith, Hogan, & Ormerod texts.
Bibliography - Use this complete list of references for further research.
Web links - A set of useful sources of information about each topic.
Updates - Updates to cases and legislation since book publication (forthcoming).